Winemaker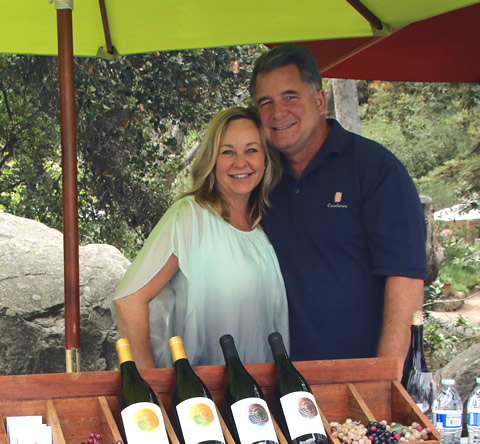 Winemaker Brett Escalera grew up in the Central Coast surf town of Carpenteria. His first exposure to wine was through his grandfathers, both avid home winemakers. The eno-spark was really kindled after taking some wine appreciation classes from the legendary wine instructor Dr. Marian Baldy at Cal State Chico, where he was studying Business Administration.
Brett's wine career began in earnest when he accepted a part-time cellar position with Bruce McGuire at Santa Barbara Winery in 1985. After several years of seasonal work there, it was apparent that a formal education in winemaking was the only way to go. Brett was accepted into the graduate enology program at Cal State Fresno. While there he minored in Viticulture, and received a Masters of Science in Agricultural Chemistry.
Straight out of Fresno State he accepted a position at Byron Winery, which lead to a winemaking position at Fess Parker Winery. It was while working there as Winemaker, that he created Consilience, and several years later, Tre Anelli Wines.

Over the years Brett has developed an expansive winemaking portfolio crafting an impressive array of locally-grown wines from Rhone, Burgundian, Italian, and Spanish varieties.
In his free time you can find Brett hiking the trails of the Santa Ynez Valley, or strolling the beaches in Santa Barbara with his fiancé Lisa, who also assists Brett with the winemaking.