Marianello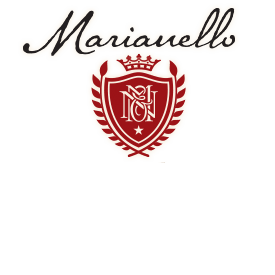 In Italy, the sense of place transcends almost all other considerations when it comes to enjoying food and wine. At Marianello Vineyard in the Santa Ynez Valley, we're intent on proving that this concept translates internationally.
Marianello is a vineyard and olive farm located in the Santa Ynez Valley on California's Central Coast. Our mission is to honor the heritage of our Italian ancestors by producing world class wines and olive oil.
Given the similarity between the Santa Ynez Valley and parts of Tuscany, it should be no surprise that we're focusing on growing Sangiovese as our primary red grape variety. Oher reds that flourish in the environment have also been planted to use as blending material in our Cielo Rubio, a wine inspired by the great SuperTuscan blends. This wine won a Gold Medal at the recent Sunset Wine Competition.
The inspiration for our white wine Estelle Bianco comes from northeastern Italy. Based around Sauvignon Blanc, the blend encompasses a world of other grape varieties, some unusual and mysterious, others familiar standbys, but all extraordinary.
The Marianello Olive Farm is planted solely to the Lucca variety. All work is done by hand and the olives are pressed locally. Following in pursuit of the purest traditional olive oil, the Marianello oils are all first pressed extra virgin and unfiltered. Oil produced from this property has been the recipient of many awards in the past, and we are certified by the California Olive Oil Council.
We invite you to try our Marianello olive oils and specialty vinegars.