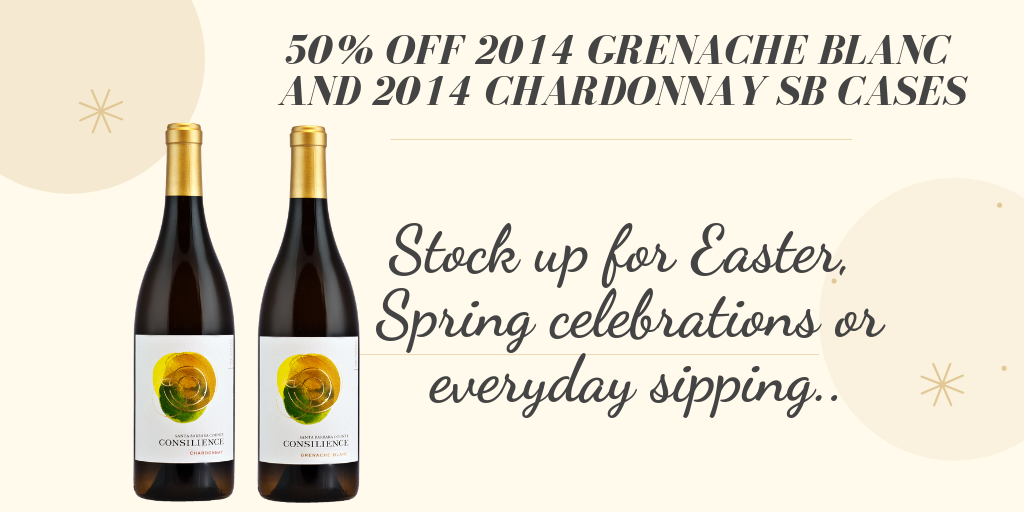 50% off whole cases* of our Consilience
2014 Grenache Blanc and 2014 Chardonnay Santa Barbara
*Must purchase in whole case amounts (12 bottles)of each wine. No partial or mixed cases. No other discounts, promotions or coupons apply. Discount will be applied at checkout. Add to cart in 12 bottle increments to apply discount.