2013 Marianello Estelle Bianco BOGO CASE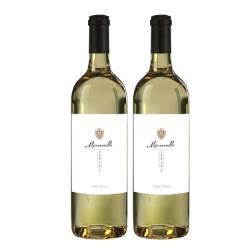 Winemaker Brett Escalera sources a range of grape varieties from several different area vineyards to develop a blend that is an homage to the Northern Italian wines we love.
65% Sauvignon Blanc, 27% Viognier, 4% Chardonnay, 4%Roussanne.
The wine spent 16 months in primarily neutral oak barrels before being bottled in July 2015. This is an elegant wine that's a perfect accompaniment to seafood or grilled chicken.
271 cases produced.