Tre Anelli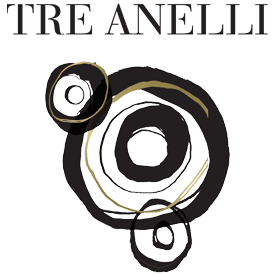 Inspired by wine made in the sunny Iberian and Mediterranean climates of Spain, Portugal and Italy, Tre Anelli wines are crafted first and foremost to accompany the cuisine of California's central coast.These wines shine when enjoyed alongside grilled meat, fresh vegetables, and just-picked fruit. Although the grape varieties we use are the same found in Europe, our growing conditions here bring out additional character in the wines.
They're a little bolder than their cousins from across the Atlantic, but totally appropriate for the food we've grown up eating in this part of California. While Santa Maria style BBQ is not the only example of "local food" it is certainly the best known, and our wines are perfect matches for anything coming off the grill.
---
How we got started...
Tre Anelli was born out of curiosity. When Brett Escalera founded Consilience in 1997, his goal was to explore making wine from grapes best known as being from France's Rhône Valley. As the years passed and he worked his way through the Syrah, Grenache, Viognier, and other varieties becoming available in the Santa Ynez Valley, Brett realized that growers had begun planting other grapes common to the Mediterranean region. These Spanish, Italian, and Portuguese varieties shared the same wine and food combining possibilities as the Consilience bottlings, but he wanted to differentiate these wines from the French-inspired releases from Consilience. There was also the matter of family heritage at play here; Brett is of Italian and Spanish descent, and both of his grandfathers made wine for their personal consumption from locally grown Santa Barbara County grapes. Over and above his sense of vinous adventure, Brett wanted to honor his memories of his grandfathers. Thus, in 2005 Tre Anelli sprang into existence.
Over the years, Brett's curiosity has grown, and he's continued working with a broad and eclectic range of grape varieties that are only now being seen with any regularity in the Central Coast area. The winemaking a little bit on the edge as far as the grape varieties are concerned, but the wines are beautifully crafted, working well with food or on their own.
We hope you'll join us on our voyage of discovery with Tre Anelli.